Aldi's Kit for Schools
For our chance to win many prizes including £20,000, shop at Aldi and collect stickers! Bring them to the main office, or directly to Miss Venn so we can add them to our poster.
So far, we have collected 63 stickers!
Keep looking out for the updated photographs...we are collecting so many! Well done
Visit this page to see your friends (and teachers!) achievements in clubs, competitions and other activities that they have participated in after school!
If you (or your team) have received any certificates or medals (or trophies!) for any club at the weekends/school holidays, please let your class teacher know!
Clubs that Ashmead pupils have joined:
Beavers /Scouts Dance Swimming Judo
Go Karting
Active Gamerz Futsal Street Dance Rugby
Football:
Ju-Jitsu
MK Dons
---------------------------------------------------------------------------------------------------------------------------------------------------------------------------
A MASSIVE congratulations to Islay for winning a belt. She boxed for 3 rounds and won every single one by "whacking her in the face". Well done Islay, keep up the great work but please don't practice at school!
Oliver (Year 3) received 2 trophies for Judo! He has competed in many competitions, earning him the trophy for
'Competition Player 2018' whilst also receiving a trophy for attending Rush Judo each week.
Well done!
Nisaa was awarded a medal for her team and a trophy for her excellent hard efforts in football at The Grange school. She is looking forward to continuing her training in September.
Well done to Isabelle who took part in the 'Legacy Cheerleading Competition'
at the 02 in London.
She performed with her team and her favourite part was showing her cartwheel for the first time!
Isabelle also competed in Bournemouth with her Caterpillars group and came first being crowned National Champions! She had a long day but it was worth it when her team were awarded with a big banner, trophy and first place medals. Well done Isabelle!
Congratulations to Oliver who won all four of his Judo fights at the weekend. He was very proud of himself and was excited to tell us that he won two of his fights in under 5 seconds. Incredible! Well done Oliver!
Congratulations to
Carter
for being signed to MK Dons Under 9's Football Team! Carter will enjoy the challenge of football training several times a week and more competitive football matches. Good luck Carter.
A massive congratulations to Taylor in
Year 3. He has been awarded with 3 medals over the weekend.
1. Mud race challenge
2. Coming 2nd football tournament
3. Winning another football tournament
Our first celebration of 2018 goes to Ummayah from Year 1 for earning Silver medal in her club's
competition in Brazilian Ju-Jitsu. Well done!!
Well done to Humayun for receiving the trophy, awarded for Player of the Week, having 'Perfect Touch Football'. He enjpys playing football every Monday at Aylesbury Vale.
A huge congratulations to Taylor (Year 3) who has been awarded lots of trophies for football this season! He was particularly proud to have received the Under 7s 'Players player' award for his skills and teamwork this season.
Allissa (Year 3) has been awarded a medal for her great efforts in Go Karting - well done!
A massive congratulations to Oliver (Year 2) and Daniel (Year 4) who competed in a Judo competition last weekend. Both boys fought incredibly well. Oliver came out to win Bronze in his first ever competition, and Daniel won GOLD!
Oliver has also been awarded trophies for his Judo over the last 2 years.
Sienna (Year 5) has recently played in a rugby festival for Aylesbury Rugby Club. She was awarded her medals and trophy in front of lots of people at the rugby presentation. Huge congratulations Sienna!
On Saturday 8th July, Lucas (Year 5) received a very important football trophy for 'players player' - Lucas feels so proud to be awarded this as it means that his team trust him.
Paige (Year 2) has managed to get 2 badges from Beavers! She went to Beaver Camp at Phasel's Wood to go climbing, build dens and roast tasty marshmellows. What a lovely time you had!
A very well done to Isabelle (Year 2) for achieving a certificate for "most improved confidence" in Street Dance - perhaps you can show us some of your moves!
A very well done to Cleo (Year 3) for managing to swim with confidence to reach Stage 1 and Stage 2! She has also received a certificate for learning about water danger and life saving. Well done Cleo - good luck with Stage 3!
Well done to Uthman (Year 5) who plays for Aylesbury United Juniors and had his presentation day on Saturday 8th July. He was awarded two trophies by his manager. One for playing for the season 2016/17, and the other was for Manager's player of the season 2016/17. Uthman said he was surprised to get the second trophy!
A MASSIVE congratulations to Carter (Year 3) who has been talent spotted for Tottenham Hotspur Football club. He is incredibly proud of his achievements but is incredibly mature and modest about it.
Another fantastic trophy has been awarded to Koen (Year 2) for football - he has shown a great development in his football skills and sportsmanship. Well done!
Well done to Hayden (Year 2) for receiving a medal on Saturday 24th June. Hayden's football team won their match against another team, scoring 10 goals, and Hayden scored a few of them!
A huge congratulations to Malachi (Year 2) who has been awarded a medal for great performance in football. He played in a tournament and his team won!
George (Year 2) has received a golden trophy for his performance in football during the season. They have won many games, the best being 10-0 where George scored 2! Congratulations!
Evie (Year 2) has received two medals for Futsal (a type of football) for excellent listening and passing skills. Well done Evie!
Aiden (Year 2) recieved lots of trophies on the 18th June 2017. He managed to come 3rd in Street dance, 3rd in Solo Freestyle, 1st in Freestyle Pairs and 1st in Rock 'n' Roll. A fantastic achievement - well done!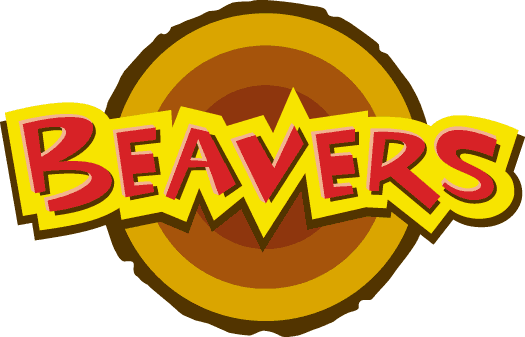 Well done to Aidan (Year 2) for receiving his Certificate of Investiture from Beavers on 24th May 2017. Aidan is very proud to have been awarded this certificate and lots of badges to start his collection!